About Raven's Roost Forge
Crafting tools, knives and accessories since 2013
Raven's Roost Forge specializes in custom tools and knives for the modern woodsman, homesteader, bushcrafter, and hunter, as well as wrought iron hardware and accessories for the home. We pride ourselves on crafting handmade, specialty items of superior design and quality that are both dependable and affordable.
Raven's Roost Forge was founded in 2013 by owner and blacksmith Tait Lawrence. The shop's name was inspired by Tait's lifelong fascination with ravens, particularly the mythology of the raven in both Norse and Pacific Northwest American Indian cultures.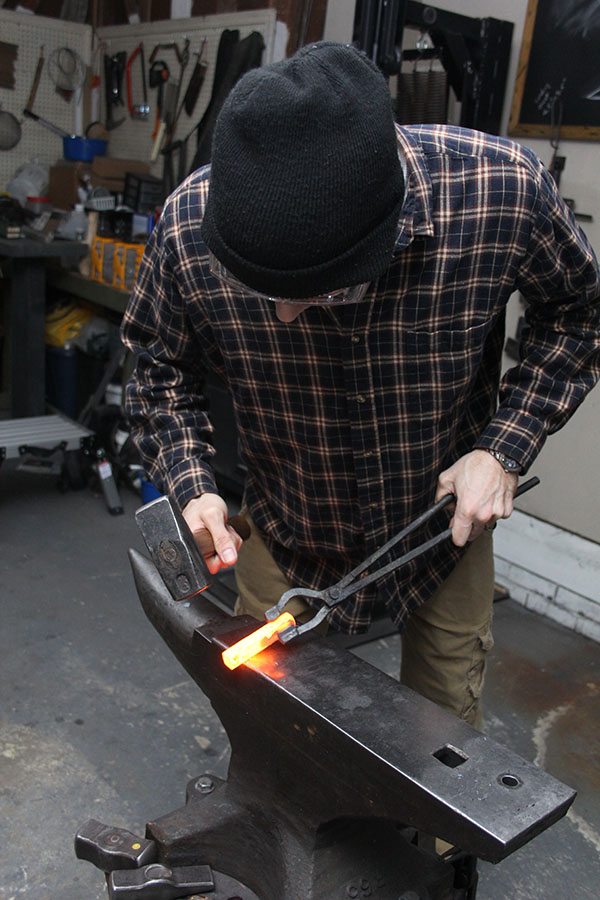 Tait Lawrence is a self-proclaimed "tinkerer" who first experimented with bladesmithing as a teenager. After college, he resumed the craft in 2009 when he set up a rudimentary smithy underneath his back porch in West Virginia.
He began by hand-forging custom knives, selling them online through his Etsy shop, and eventually expanded his work to encompass decorative items, hardware, and other tools. His work is most influenced by the brut de forge style of bladesmiths like Joe Keeslar and Nick Rossi, as well as the work of classic blacksmiths such as Francis Whitaker.

The shop itself has moved several times over the last decade as he and his family have relocated, transitioning from his outdoor smithy in Maryland to his first indoor shop in Virginia.

Tait currently operates Raven's Roost Forge out of his studio in Columbia, South Carolina.
Look for the "TL" touchmark with the "T" in the form of a cutlass to know your item was handcrafted with care by Tait Lawrence at Raven's Roost Forge.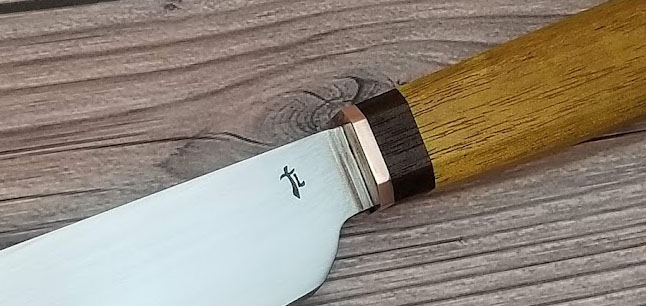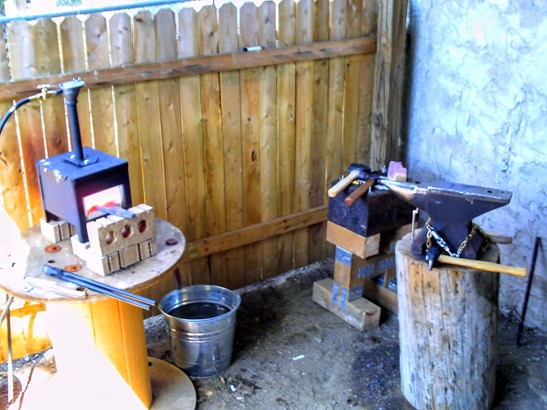 First Smithy: Martinsburg, West Virginia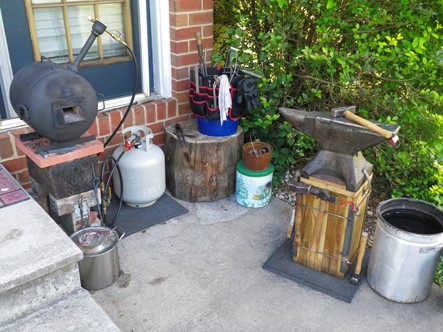 Second Smithy: Hagerstown, Maryland
Third Smithy: Charlottesville, Virginia